Investors
Welcome to DDM's investor relations section. DDM's investor relations team is set out to always communicate with transparency and integrity. The team strives to be a relevant resource for DDM's investors and analysts by keeping an updated section on the latest about DDM's performance and other factors contributing to your assessment of DDM as an investment. Therefore, please do not hesitate to contact DDM if you are missing anything in the information provided on this website.
Credit rating
DDM assigned "B-" Rating with Rating Watch Negative from Fitch Ratings (Fitch) and "B" Rating with Negative Outlook from S&P Global Ratings (S&P). The rating from S&P was withdrawn at DDM's request on the 4 February 2022. For further information please see the following link: >>
Annual General Meeting 2022
For further information regarding DDM Holding AG's 2022 Annual General Meeting, which was held on 23 June 2022 please refer to the AGM section of our website at the following link >>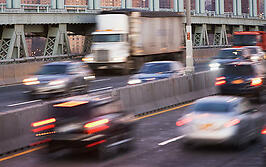 Why invest in DDM
DDM is an investor in portfolios of distressed assets. The Company was formed in 2007 by individuals who had previously successfully built a similar business. Since inception, the key success factor of DDM has been its sole focus on investments in and management of distressed asset portfolios in Southern, Central and Eastern Europe.
For sellers, portfolios of distressed credits is a sensitive issue as it concerns the relationship with their customers. For sellers of portfolios it is critical that the acquirer handles the underlying individual debtors professionally, ethically and with respect. DDM has longstanding relations with its customers, which has built trust and status as a credible acquirer.
The banking sector in Southern, Central and Eastern Europe is subject to increasingly stricter capital ratio requirements resulting in distressed assets being more expensive for banks to keep on their balance sheets. As a result, banks are increasingly looking to divest portfolios of distressed assets. This trend has been an important growth factor for DDM and the growing opportunities to acquire portfolios of distressed assets are key drivers for DDM's ambitions to grow, thus creating maximum shareholder value.
IR contact: For more information, please contact Florian Nowotny, Chief Executive Officer:
Telephone: +41 41 766 1420
E-mail: